We revolutionise training & learning experience
through competency driven designs , blended learning platforms
and measured development for individuals & organisations
We provide solutions to overcome the challenges you face in today's VUCA world through powerful transformational learning. Building on the experience of implementing successful business solutions over the past 15 years, we have designed and adopted an environment which encompasses self-determined learning or heutagogy to ensure our learners' are well prepared for the complexity of the digital era. Our programmes are carefully crafted to enhance the potentials of your talents while taking into consideration their unique capabilities. Together we assist you in achieving your business objectives by designing and developing customised programme specially contextualised and designed to meet your organisation's needs. Our blended learning methodology ensures engagement and motivation through the combination of online, simulation, gamification and experiential learning.
For Trainer, Coach & Facilitator

▶ For Trainer, Coach & Facilitator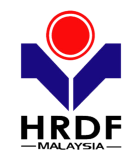 ComPas Malaysia is a Human Resource Development Fund (HDRF) registered training provider and some of our courses are registered under the HRDF-SBL-KHAS scheme.
ComPas Singapore is accredited by Singapore Workforcce Development Agency(WDA) as an Approved Training Organisaton (ATO)